Home
Talk

0
67pages on
this wiki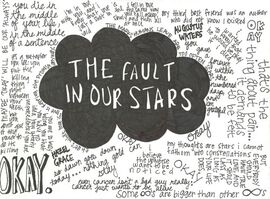 The Fault in Our Stars Wiki is a wiki the teen fiction, romance novel by John Green. TFiOS is about a girl with lung cancer and a boy with osteosarcoma falling in love. Please notice that there may be some either big or small spoilers and although we cannnot stop users from spoling, we highly ask them not to. Read the policies before editing and chatting, and please respect others and report to an admin for help or if anything wrong happens. The wiki is a public website for anyone to edit, feel free to join in!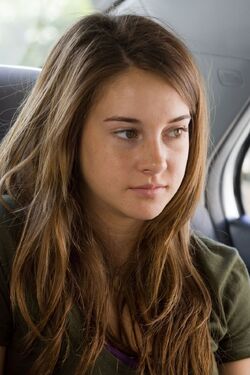 "So I wasn't lying exactly, I was just choosing among truths."
— Hazel Grace Lancaster
Hazel Grace Lancaster, born on September 29th and aged sixteen, is the main character of The Fault in Our Stars, the book is written from her perspective. She does not have siblings and is the daughter to Mrs and Mr Lancaster, friend of Isaac and girlfriend of Augustus Waters. Hazel has finished high school early and has already begun to pursue a college education. She is diagnosed with Stage 4 Thyroid cancer with metastasis forming in her lungs, but has managed to live with her disease owing to doeses of an experimental drug called Phalanxifor.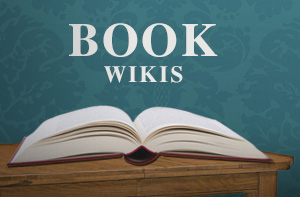 "My thoughts are stars I cannot fathom into constellations."

Do you think that Ansel Elgort will be a good Gus in the movie?

Loading RSS data...

Create blog post

Hey there TFIOS fans!!

We are building a "fannotations" trailer for The Fault in Our Stars and we want to hear YOUR reactions. Did the champagne scene give you chills? Did you tear up when Hazel Grace is rushed to the hospital?

How to submit reactions…


Read more >

Hey there TFIOS fans!

Just saw this cute thing on Pinterest and Tumblr, so I had to share! Hope you enjoy :)


Source

Read more >

A lot of people add useless categories in the attempt to get awards and get ranked higher. Doing this is already considered rule breaking and written in the policies but the admins and I weren't sure if people knew exactly what we meant by this. The…

Read more >
See more >