How cute is this new #Amsterdam video? I love it! They look like they are really bumping up the social media for the movie release.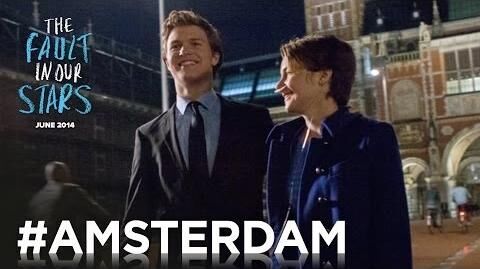 Here is the newly released Grouplove song, Let Me In (TFIOS' official song). Some great clips from TFIOS! Enjoy :)
---
---
Ad blocker interference detected!
Wikia is a free-to-use site that makes money from advertising. We have a modified experience for viewers using ad blockers

Wikia is not accessible if you've made further modifications. Remove the custom ad blocker rule(s) and the page will load as expected.