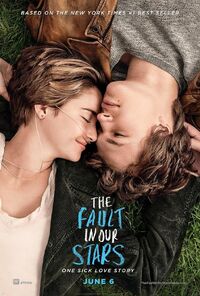 HEY THERE STAR FAULTERS-
Guess what? The Fault in Our Stars (film) is out TODAY in theaters today. We cannot contain our excitement. Go see the movie and write a review here!
We want to know:

Did they cast the movie well?
Who was your favorite?
What did you think of the ending?
How many boxes of tissues did you use?
WRITE YOUR REVIEWS IN THE COMMENTS BELOW!